1st Electric Bike Tour of 2022
We kept hitting "refresh" on the weather app, and pushed the start back an hour, but the forecast and the radar were both wrong.  I constantly need to remind myself not to trust the weather apps, they are only for guidance.  The real way to do it is to walk outside and check the weather.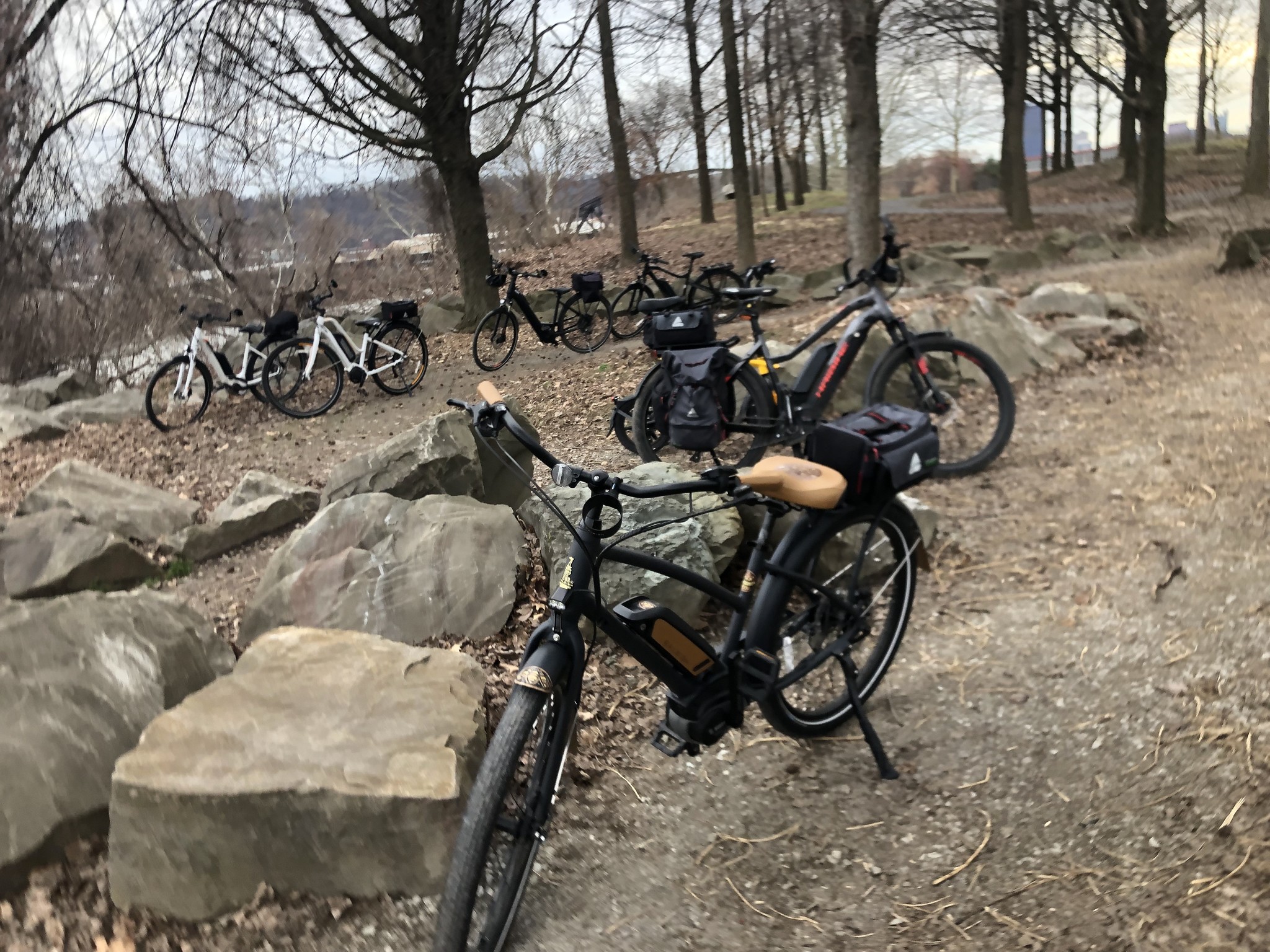 So this year March 22nd turned out to be the first tour, and with one of our favorite riding families, the Wagner's.  It was a beautiful ~17mile Signature tour of the city.  We had several new eBikes that were added to the tour fleet too.  We even tested the new Etronne Ali mini folding eBike which surprisingly held up to the route, both in range and comfort.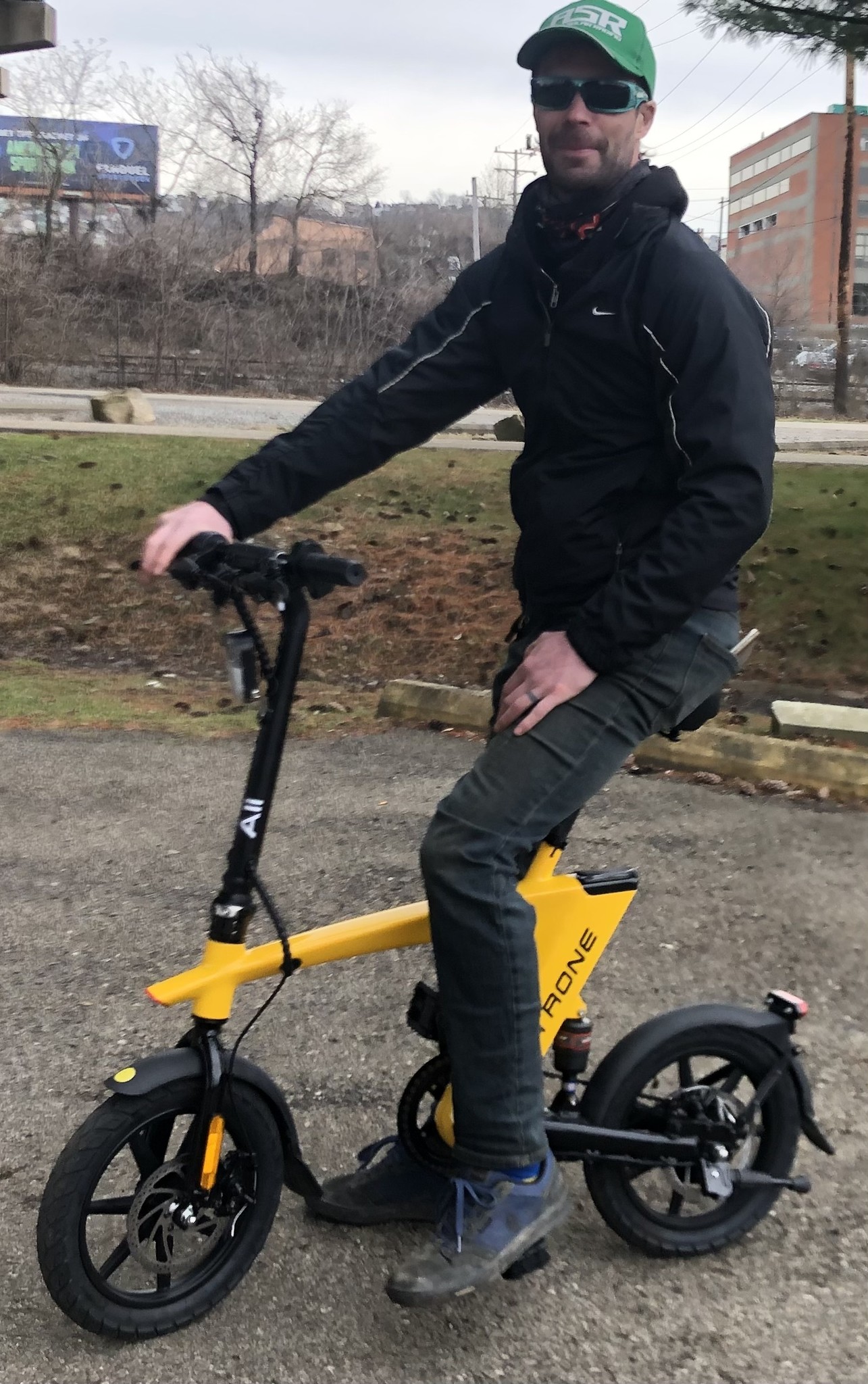 We noticed a lot of changes since last season too.  Notably there were many newly paved and widened trails around the city!  My only complaint was a noticeable increase in graffiti.  I like art, and street art, but would like to see it more contained to places like color park (which is awesome!), and not on some of our cities prestigious bridges and landmarks.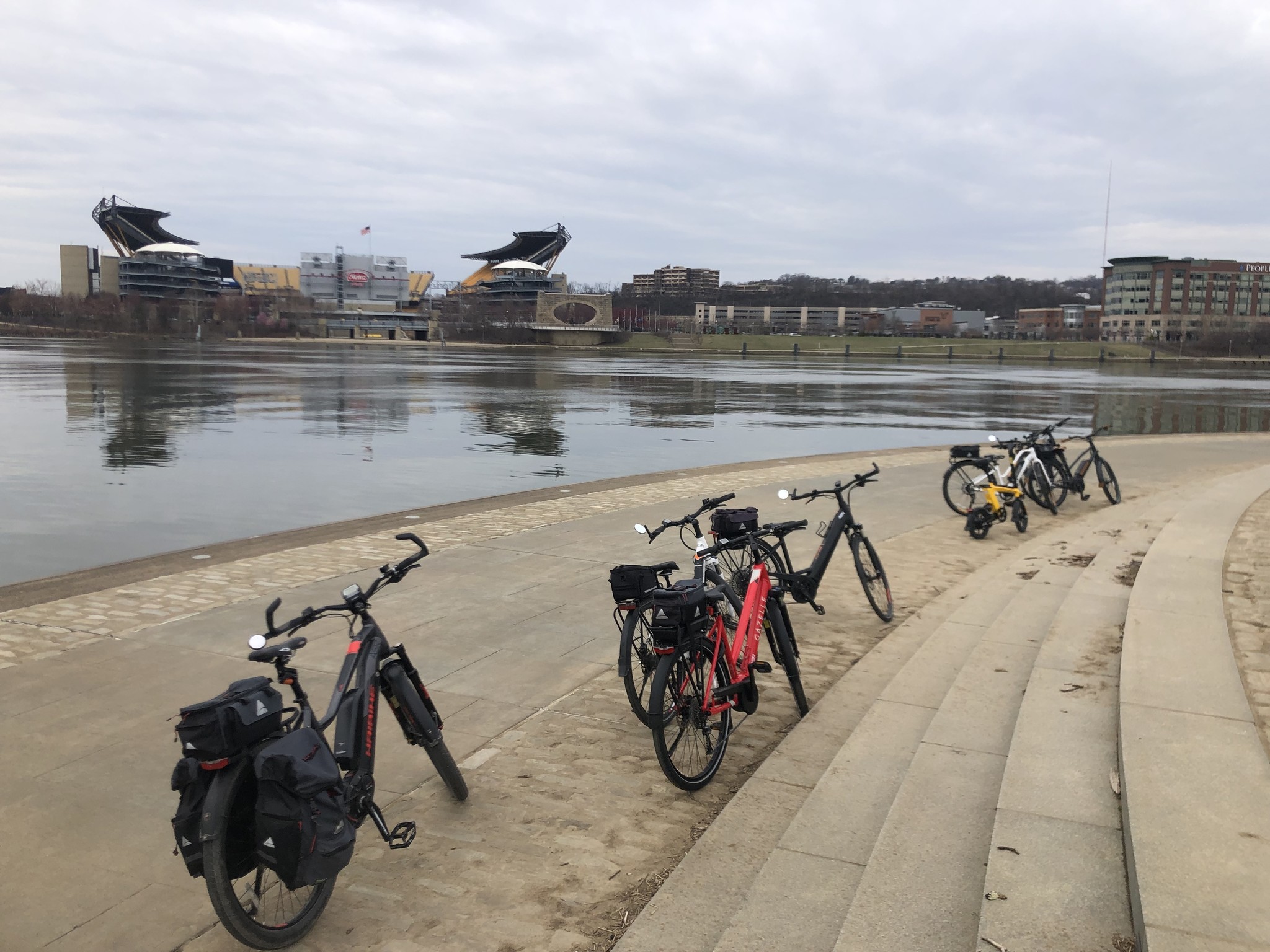 Our official launch from the Tour Shop at Station Square is May 1st, however if you see a nice day coming and want to go for a ride, just give us a call and we'll likely be able to accommodate at tour for you!
*I took all the good pictures of all the happy tour riders on their phones*
Cheers,
- Adam